I made a brand new friend!
I am really both quite excited and very happy to introduce you to one of my newest (and dare I say coolest) friends…
Owlberto!!!!
How did we meet you ask?
Well my dear friend Andrea is an artist. She is in fact one of my favorite artists, for her style is very whimsical, playful and as adorable as adorable can be! I purchased one of her pieces a while back and started saving up money for when I could snag up another one of her works when she painted up one that I would totally must have have. Actually, if I could buy all of her artwork, I would, that just goes without saying!
The most recent painting I bought was this one entitled "Singing Lullabies To The Moon"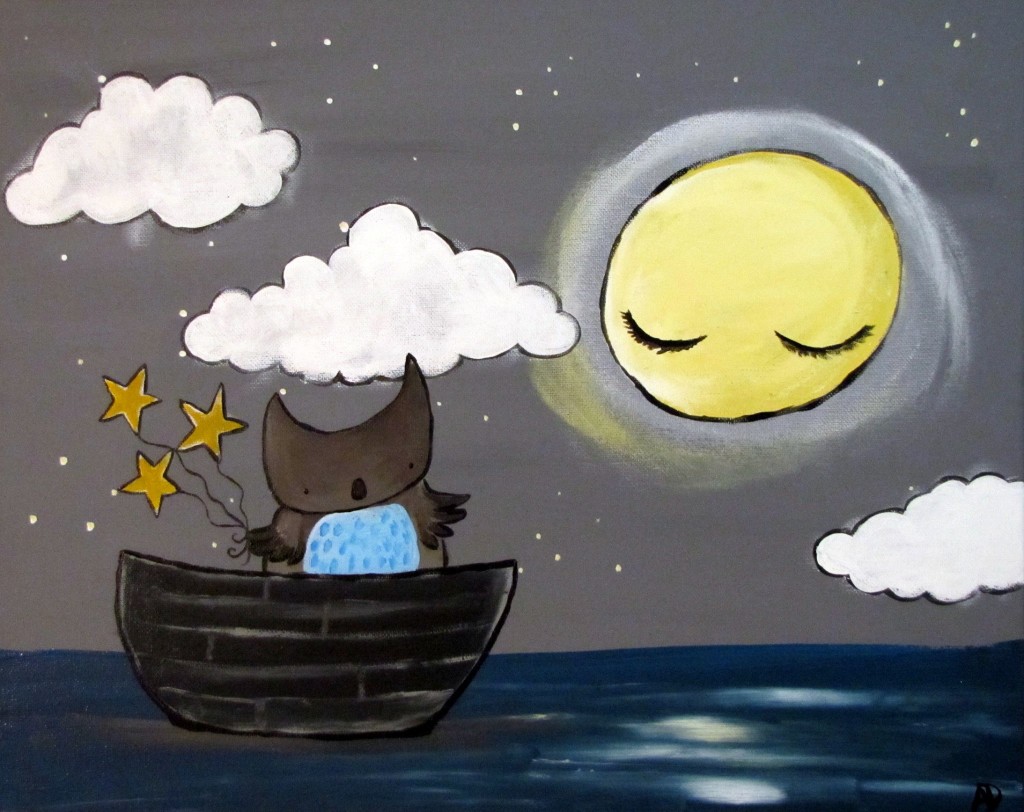 Well, to my surprise, there was another little bubble wrapped container…and what was I to find within…none other than Owlberto!!!
Turns out he asked Andrea if he could go live with me, since he knew that I have Eggbert and Henry here with me.
Well, I was able to find out some information about this little stowaway from Andrea, for she told me that…
"Sweet little Owlberto is a smallish, mischievous owl. His beak is always cold, and sometimes he tries to warm it on the feet of unsuspecting people; and he makes a big mess when he eats cookies and insists on eating dessert first, But he has a big heart and always helps out when he can, helping little old ladies cross the street and rescuing kitties from trees."
Ha! Well I told her that he will fit right on, for I not only love eating cookies, but I always seem to make a big mess when I do…I have some shirts in the wash right now to prove it! Of course who doesn't insist on eating desserts first! That is the best entry during dinner time! Of course I too can be quite mischievous, but when it comes to helping the little old ladies and especially kitties, well I am on it!
So I defiantly think Owlberto will make a most fine, welcomed friend here with me and Eggbert and Henry…all together!
Here are some pics of Owlberto on my desk that I took: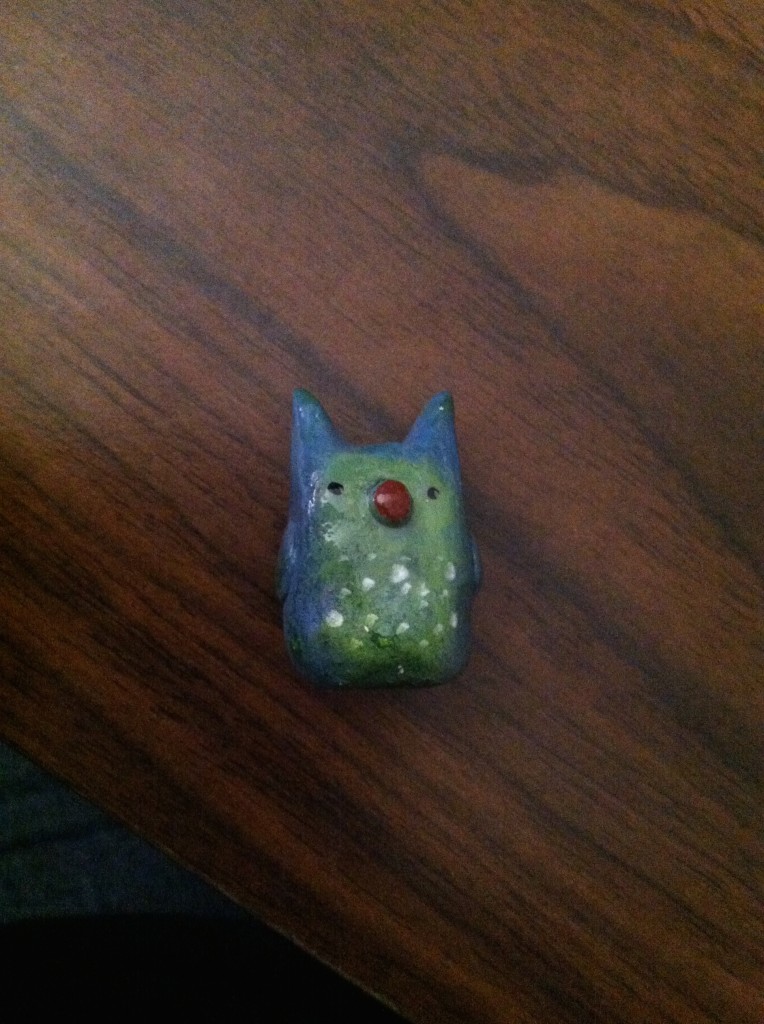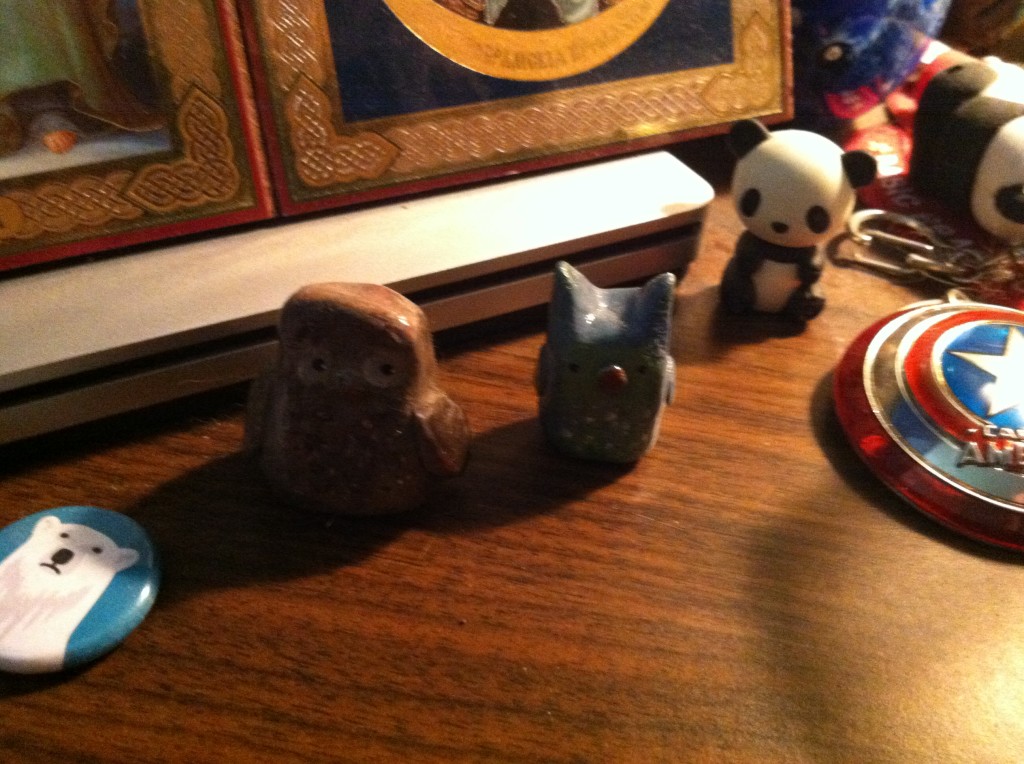 My friends Andrea's art page: